About mobile 320 meters underground
April 16 will see 5. Mobile Silesia edition already. An excellent opportunity to learn about the latest trends in new technologies, communications and mobile applications. The conference will take place in the historic GUIDO coal mine – 320 meters underground.
MobileTrends service.pl is a media patron of the event.
Mobile Silesia is the largest event in Silesia dedicated to mobile technologies. It is an excellent opportunity to exchange experiences of the entire industry, but also a large dose of knowledge for those who are just beginning their adventure with mobile. The idea and organizer of the conference is SMSAPI.en
– Although the theme of our event is mobile, we must not forget that "silesia" is equally important in it. We are aware that this is the only such conference in the entire agglomeration, and we want the element of "Silesianness" to be present all the time – says Andrzej Ogonowski of SMSAPI, organizer of the conference – That's why this year we changed the location of the event for the first time. GUIDO mine is a unique place.

Just going underground is quite an impression. And this is just a prelude to the real attractions, namely lectures and meetings with enthusiasts of new technologies. Our guests will be people who are well known in the mobile industry, so if you are interested in apps, social media, marketing, we see you at Mobile Silesia on April 16 – invites Ogonowski.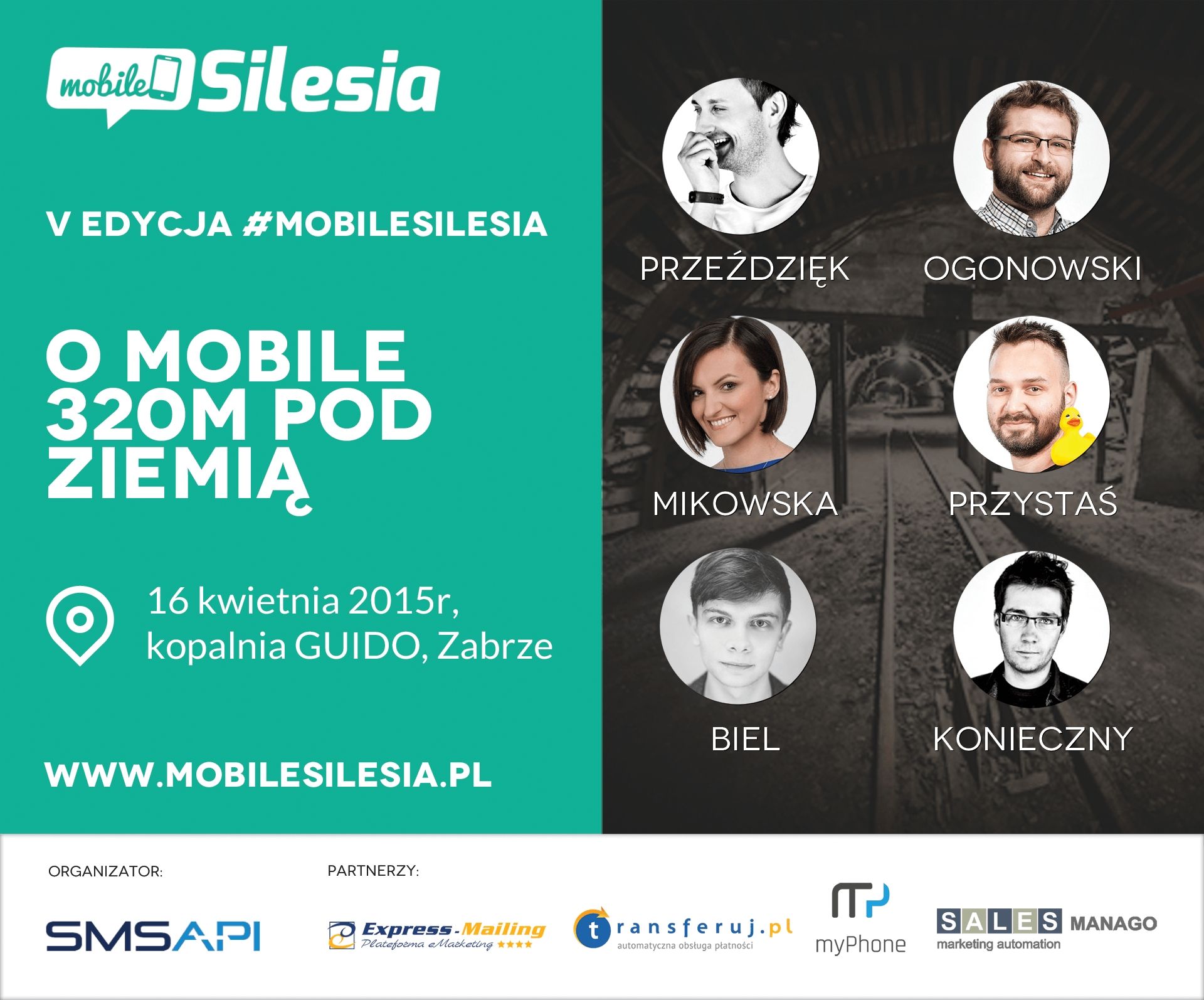 During this year's edition, the following will talk about mobile: Adam Przezdzięk (mediafeed.pl), Monika Mikowska (mobee dick), Marek Przystaś (duckie deck), Jakub Biel (Solgaz) and Piotr Konieczny (niebezpiecznik.en). The lecture topics are a cross-section of trends and interesting issues related to the mobile industry. This is an opportunity for attendees to learn the answers to questions such as: how to promote a challenging product through communication; what marketing actions to take to be most successful; how to build a profitable business on mobile applications; how to create user-friendly applications; and what risks to watch out for in mobile.
The conference will end with an informal part, which will provide an opportunity for less formal conversations with invited experts.
The event will be hosted by Mariusz Kałamaga, known from the Łowcy cabaret.B, which, in addition to its Silesian character, will add a touch of humor and good atmosphere to the event.