Newsletter ads are doing better and better on mobile
The growing popularity of financial products and banking applications among Internet users led us to focus on their users in August's AdTrends. In October, we will show which banks serve their customers best (customer service survey).
August the month of mobile?
On September 9, the world saw a new iPhone model with a larger display and a revolutionary (according to Apple) mobile payment system. As you can see, Cupertino has finally noticed a trend that is setting a new standard for financial services – more and more people are paying by mobile, having the bank always at hand, and larger screens mean more opportunities for applications (including financial ones). Responsiveness is a key aspect of user experience here, which in turn was noticed by ING Bank Slaski, creating a specially dedicated version of its service for tablets – ING Bank Mobile HD.
In addition, the long-awaited top Windows Phone models with the new 8 system have been introduced in Poland.1. The platform is growing all the time and generating interest among both new users and owners of previous phones with the NOKIA logo. The turn of August and September is also the time when Microsoft decides to stop using the Finnish manufacturer's name.
From the latest AdTrends survey, you can learn m.in. about it:
Newsletter ads are doing better and better on mobile
Targeted use of advertising on portals and mobile applications is increasing
On YouTube, the Nokia Poland channel's "Meet Windows Phone 8″ campaign has fallen far behind other ads.1" along with more than one million views
Facebook chases YouTube and vies for first place in the list of the most popular sites among Polish Internet users
41% of Internet users use mobile financial solutions, and among them men aged 25-34 from large cities dominate
In the ranking of the most popular mobile banking apps, mBank, Bank Zachodni WBK and ING Bank Slaski were at the top of the list
Internet users most often find out about the banking app from the bank's website
we use banking apps because we are more comfortable with it, and we don't use it because we are afraid of the safety of our own money
far more users of financial applications use Twitter than the rest of Internet users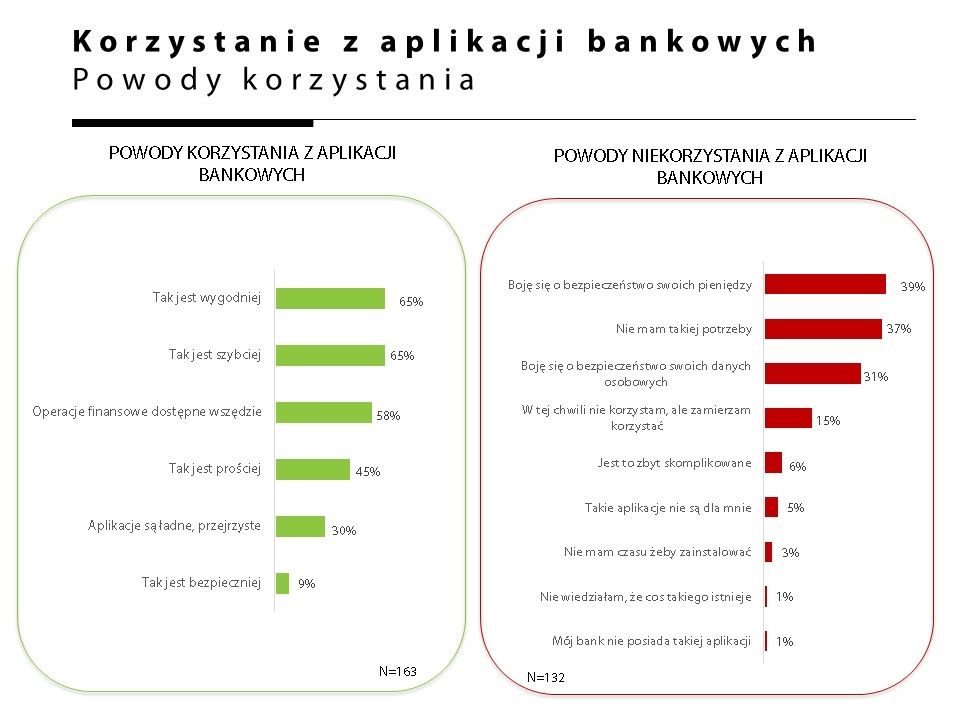 August's AdTrends (successor to AdvertTrack), in addition to its ongoing survey of attitudes toward online advertising, answering the question of how we use ads on various digital channels and how we value their usefulness, this month focuses on users of banking apps to test their popularity among Internet users, but also to assess the potential of ads for these users.
AdvertTrack is a periodic survey of attitudes toward online advertising conducted by IRCenter and ResearchNow. The survey is conducted using the CAWI method, once a month on a representative sample of at least 400 Internet users. The project aims to determine long-term attitudes toward online advertising – traditional display ads, affiliate and performance programs, and social media activities.
If you want to learn more about the AdTrends / AdvertTrack tracking study, go to the ircenter website.com/adtrends-august-2022-apps-banking and download the full report or email us directly: [email protected]